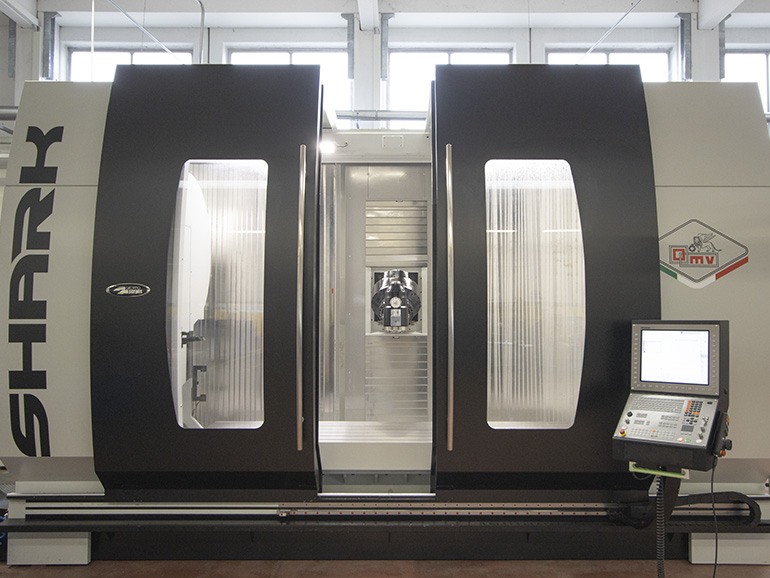 New Shark One O.M.V.
Here is a preview of the brand new Shark One CNC milling machine by Officine Meccaniche Venete which extends and enriches the AM-GO machine park.
Shark One is a 5-axis CNC milling center with fixed bed structure and mobile column and a rapid feed speed up to 40 m / min. Equipped with a 2-axis continuous Torque head mod. TMT-40, the Shark One is able to carry out continuous machining. In addition, the torque motors guarantee a high positioning speed and precision in reading the movements positioned at the center of the rotation axis.
Thanks to the presence of this new machine, AM-GO will significantly increase its quality levels, the speed in high-end milling operations and consequently the speed of response to market needs.
To read the Shark One O.M.V. click here.